Foil Printing: Screen Printing Foil on T Shirts
Foil printing instantly adds boldness and bling to your design. The shine is attention grabbing and can really make a statement when used correctly.
T shirts are printed with a special ink and adhesive, then a gold foil sheet is heat pressed on top. Gold and silver are the most common foil choices but we do offer a variety of other foil colors.
Minimum: 36 pieces
Garment Recommendations: It is best used on 100% cotton garments and for it to be applied away from seams or creases.
Application: It is impossible for the foil to stay crisp after wearing and washing. At your request, we can crumple the foil before application to get a more distressed look.
Washing Instructions:
Turn the t shirt inside out.
Wash on a delicate cycle, or by hand. Use cold water and mild detergent.
Hang Dry
Do not iron

Disclaimer: Due to the nature of the print, the foil will fade, peel, or crack after washing. Even with proper care, cracking and peeling of the foil will happen over the life of the t shirt. Use washing instructions to extend the life of the print.
Price: Printing price is the same as a print but a $3 heat press application fee is applied for every foil print.
Production: Add 3+ days to normal production time depending on quantity.

Foil printing is a great way to create a very unique screen print. You can achieve a very flashy, highly visible design.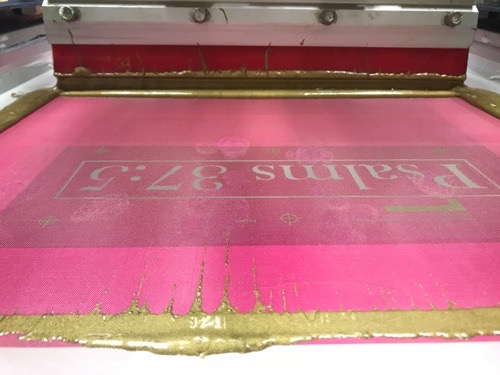 An ink similar to the intended foil color, or an adhesive, is screen printed directly onto a t shirt or garment. This process is pretty identical to screen printing a normal design. After the print, the garment is then cured through a conveyor dryer. Here is where the foil printing process differs from a regular silk screen print...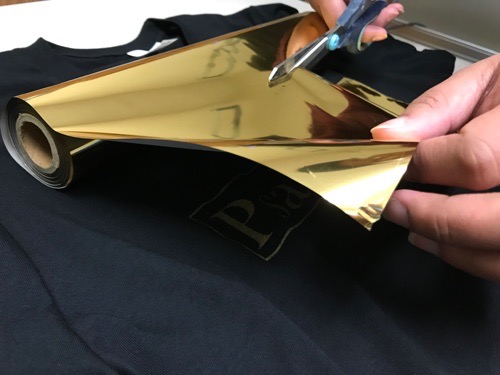 The shirt is then taken to a heat press station where a sheet of foil is placed of the design. The foil is placed onto the shirt, shiny side up, and pressed on the apparel using an industrial heat press.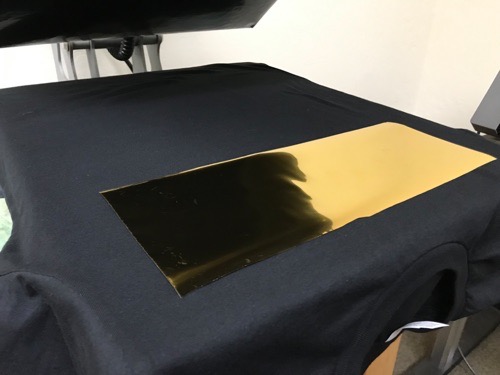 If you have a design where parts have foil and others do not, we can print the non foil parts with a water based ink. Foil will not adhere to these parts of the design.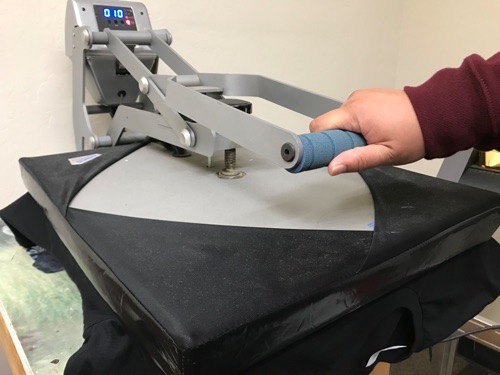 The recommended settings for this particular foil roll is to set the press temperature to 300 degrees, press with medium to heavy pressure, for 10-12 seconds and peel the transfer cold. However, it is important to run your own tests before production as there are other variables that you may have to adjust for. Despite the recommended settings, we found that we had the best results setting our heat press to 315 degrees, 22 seconds, with heavy pressure and peeled cold.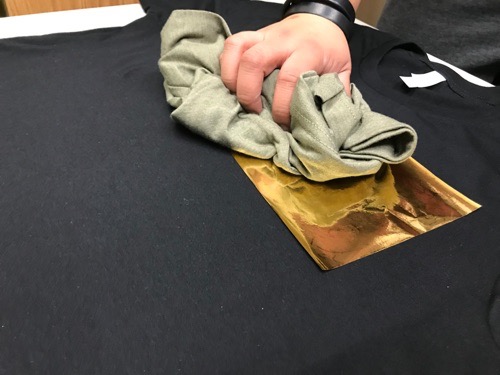 Most foil applications are a cold peel, which means that after being heat pressed, the shirt is put aside and is not peeled until the foil and garment have cooled. A good trick is to roll up an old shirt and rub it against the foil area to speed up the cooling process. It is important not to rush this step as peeling the foil before it has had time to cool down may cause a bad foil transfer.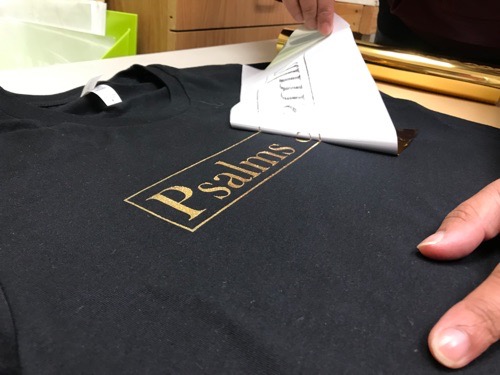 Once peeled, the foil transfers onto the shirt where the design or adhesive was. And voila, you now have a foil print on a t shirt. It is a longer process than a normal print because of the added steps but it creates a very original, shiny look to your t shirt designs.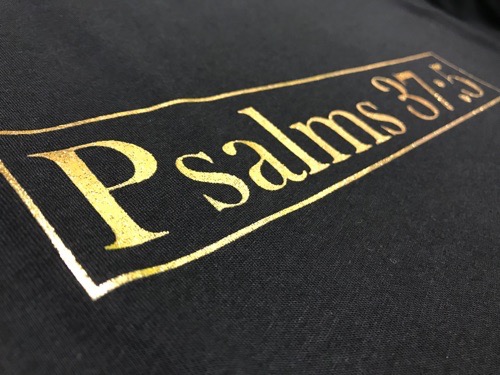 Need a quote for foil printing?
Contact us if you were interested in adding foil to your next design. If you would like a quote, be sure to mention foil printing in the notes section. Unfortunately, since foil is a type of specialty printing, you will not be able to place an order directly online, so be sure to contact us so we can help!