Support the Black Lives Matter Movement now!
Write in your support for the Black Lives Matter movement.
All proceeds go directly to the Black Lives Matter Movement. This is NOT for profit.
In the blank box, use a permanent marker and write in how you identify, if it is by nationality, ethnicity, sexual orientation, religion, name, etc. This campaign is meant to recognize our differences but understand the racial injustices in America, especially towards the black community. Let everyone know that you stand with the black community.
Here is an example below: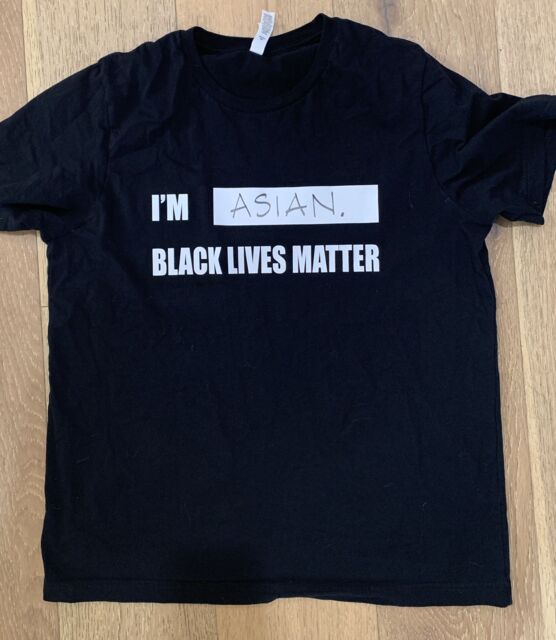 Where does your money go?
Below is the breakdown of costs to create the shirts
T shirt cost: $5.17-8.03 for the blank t shirt. These are Bella Canvas t shirts. We decided to use only made in America tees.
Printing: $0.50 - $2. The final cost will likely depend on the amount of people order t shirts.
Shipping: $3-4 to ship USPS first class anywhere in the US
The rest of the proceeds, anywhere between $85-90 will go directly to support the Black Lives Matter movement or black businesses that have been affected during this time. Here are the following organizations/business we will be looking donating to:
blacklivesmatter.com
As well as various black owned businesses and pops us throughout the Bay Area which can be found in the following lists which have been procured by community leaders.
https://docs.google.com/document/d/1aS-LkT-dT8cwdsN_5YbkJ_ai2wicc6KVQYP4hkZAqqM/edit
https://docs.google.com/spreadsheets/d/1mTthE5lwqVnTCIm3iQtQXLyxwK-pc17cuCp--BhAYX8/htmlview